Get Your FREE Gift
"A Dog's Philosophy on Life"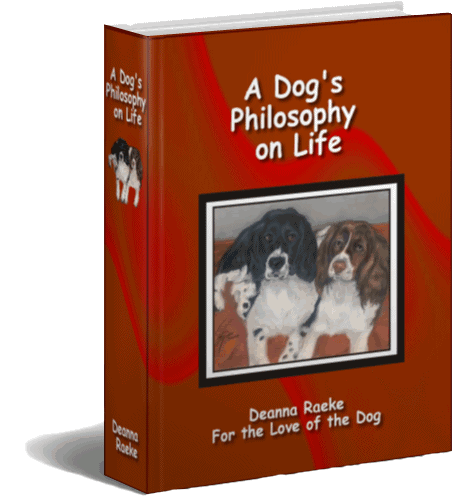 For the Love of the Dog is dedicated to current news involving our canine companions, dog advocacy and welfare issues as well as bringing you information on health, nutrition, training and sometimes even some fun and humor. If it deals with dogs, I deal with it!
Get a wonderful FREE Gift - "A Dog's Philosopy on Life"
It's my idea of what a dog's favorites in life are; good food, good fun and a lot of love!
You'll also receive my FREE Newsletter/Blog Updates. There's information on important issues including notice of recalls that may affect our pets. You'll get articles, recipes for canine cuisine and wonderful tidbits and tips, information on health, food and nutrition and more.
After you sign up you'll receive a confirmation email, just confirm and you'll get your gift right away and you'll be start receiving my periodic newsletters!